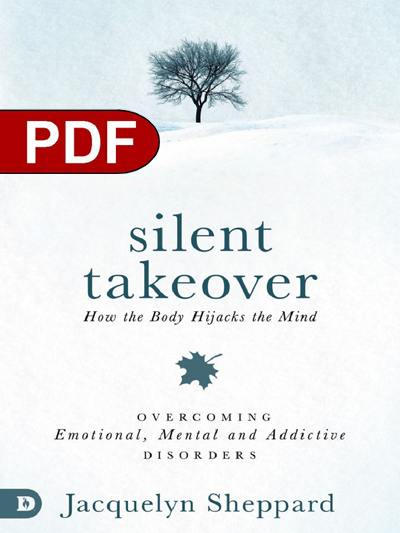 EBook PDF Download
By Jacquelyn Sheppard
Price: $18.99
Sale! $10.99

Print Friendly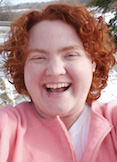 Mary knew it was time to teach her daughter a lesson.
She instructed: "Throw your doll in the air and see what happens."
Now this was a special doll. It had positive magnets on its hands and feet. As the girl threw the doll in the air, her mother lifted up a powerful negative magnet.
"Why are they together now, Mommy?" asked the little girl.
"Just like these magnets, you will be attracted to all the negative things in this world," she answered. "I want you to remember this lesson. Remember that God will always be there you, guiding and protecting you. There is no thing that will ever separate you from His love."
God's Infinite Love
God has an infinite amount of love for His children – so much that no negative thing in this universe can drag us away from His presence. And that includes our strong emotions. Even when we seem to be led astray be hatred, anger and jealousy, God uses that reality to move us into a deeper relationship with Him and into our authority in God's Kingdom.
"'For I know the plans that I have for you,' declares the LORD, 'plans for welfare and not for calamity to give you a future and a hope. Then you will call upon Me and come and pray to Me, and I will listen to you. You will seek Me and find Me when you search for Me with all your heart.'" Jeremiah 29:11-13
God is our heavenly Father and His love is always for us. Even though at times it might look like He is scolding us. He is just like an earthly father who has his hand over his mouth, trying to conceal the laughter of love that pours from his ever-beating heart for his precious son or daughter. There is no condemnation in God's sight. He sees the good that we were created for – the good that we are and how the current trajectory of our lives will bring us to the good that is awaiting us in our future.
Humans are not perfect, but as Christ-followers we are able to move from our past and into the glory of God's likeness. We accept His seed, bury it deep, fertilize it, water, allow it to grow so that one day we can bear forth fruit that will announce to the world: "There goes a walking representation of Heaven touching Earth."
Don't Let Negative Emotions Get You Down
Emotions get a bad rap. They have a controlling – able to change our attitude in a split-second and cause irreversible damage if let to its own devises. It's time for us to learn about our emotions, especially the negative ones, so we can act (and not react) to the world around us.
Hatred: God is causing us today (more than ever before) to love people. God is love, after all. So that must mean that God despises hate, right? Wrong. Hate is a strong desire to move away from something. This could be a necessary measure to safeguard us from harm – something that would poke holes into the totality of our being. All things were created by God, and have a nature. It is time for Christ-followers to realize that not everything is for each person. Your identity could violently be against certain substances on this earth in its every form (occupations, food, locations, products, people, etc.). Hatred is just a sign that it is time to step away.
Picking Up On Hate: Christ-followers have a tendency to be an advocate for the lost (those without a vision or who don't understand their identity in Christ). In so doing, we can pick up the hatred of those around them. This too is a sign that it is time to step away. But far too often we choose to step away from the person who made us feel this way. How silly is that? That's not what God wants us to do. Remember: God is the one who created us with this advocating spirit in the first place. Why? It is so we can bring people the "sacred formula" they need to walk into maturity and become authoritative sons and daughters of God.
Anger: Anger causes us to tense up and lash out. This tensing is just our body showing us what happens when the supply of God's life-force is limited. This is not part of His plan – and He wants us to know it. God is calling us to pour His love out in overwhelming measure to the person in front of us, even when the mind and heart tell us to do otherwise. Christ-followers experience this emotion when an action does not line up with a person's identity in Christ. It is time for us to recognize this subtle hint and give people the knowledge they need to move back on the straight, narrow path.
Jealousy & Envy: The roots of jealousy and envy are the same. God is calling us to be prepared for expansion – to recognize our desire, and to plow the ground, so that when God's vision comes to us in a seed, it can be planted, grow and take root. It is an invitation to deepen in our authority as ruling members of God's Kingdom, and to shine His light to a dark world. Take inventory next time these feelings come upon you. God's preparing you for something greater than you have ever known.
Get Launched
Don't be overcome by your emotions. Use them as tools to launch you into your ministry to reach the lost with the good news of the Gospel. Use them as tools to move, attract and create in your own walk with God. Never be dismayed at how you perceive the world. God will always be there, safeguarding you along the journey. We can be assured that God's infinite love is for us, and for all those in our path. Have no fear. God encamps around us until the battle is no longer and there is a victory song on our lips.
Rachel L. Hunter