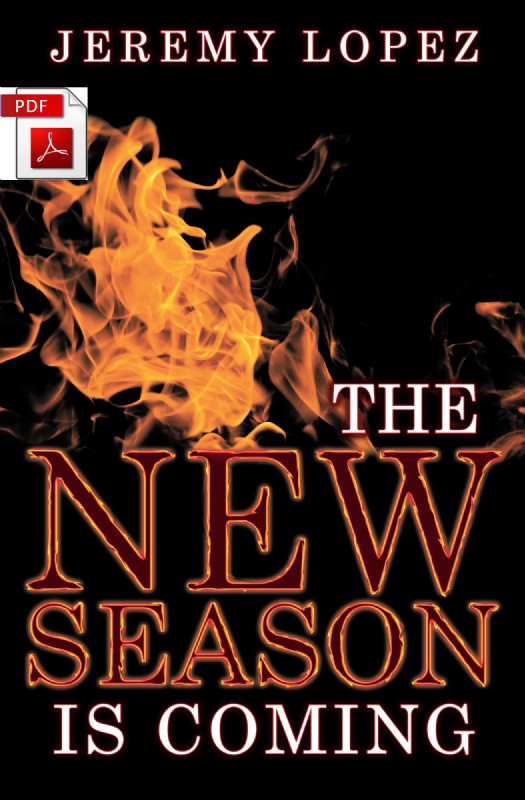 PDF Download
By Jeremy Lopez
Price: $11.99
Although many changes are happening in the world today, we can be encouraged to know that God does not change. In my time of prayer, God wanted me to encourage you today from Ecclesiastes 3:1-10. Verse one says, "To everything there is a season, and a time to every purpose under the heaven."
The writer in Ecclesiastes prophetically speaks of what we are experiencing in the world today. It explains the different seasons for which we are experiencing. It seems, as of now, we have truly been experiencing a season of death, break downs, weeping, mourning, refraining from embracing, losing things, rending, hating and war. This year has been challenging and straining for us all.
However, the Lord encouraged me to know that we are on the verge of a turn-around. God is getting ready to bring balance to our season. God is a merciful God and will not allow his people to live in continual suffering.
Ecclesiastes explains how there is an ebbing and flowing with each season where there will be ups and downs. As of recently, we have been experiencing many "downs" in the earth, but God says get ready to experience the "ups." Contrary to what many believe, things will get better for those who trust God.
God is getting ready to expand and overtake you in the next coming months regardless of what the world is experiencing. We are in a conjoining of seasons spiritually. We will flow in and out of the fall, summer, winter, and spring seasons simultaneously.
Things will continue "falling away" from our lives, as the leaves in the fall, but other areas of our lives will begin to grow as in the summer. Although we have been in a winter season of "hibernating" because of the COVID-19, we will also begin to experience the rejuvenation and renewal as in the Spring.
Be encouraged, God is about to bring balance to your season! You are about to experience the times of re-birthing, building up, laughter, dancing, embracing, love, and peace! Hold on to Him and trust him by faith!
Dr. Tiffany Watkins

Print Friendly