Sign up to receive our daily articles and receive 2 FREE MP3 Teaching Downloads
by Jeremy Lopez automatically.
(New Subscribers Only Please)

*The Seeing Process of a Seer
*What Next God? Discouraged After Your Prophetic Word.
A $20.00 Value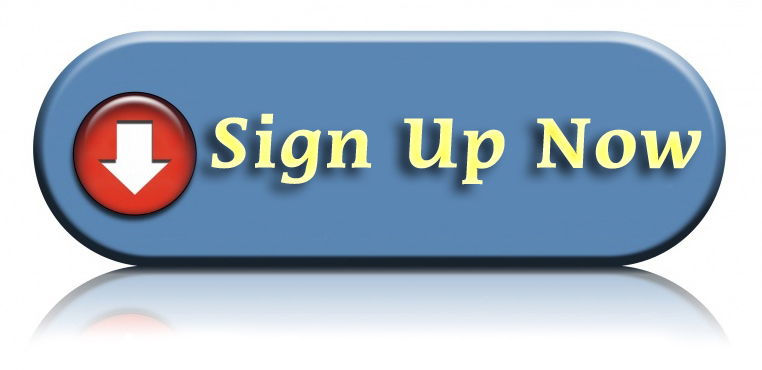 Print Friendly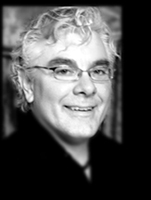 "Now it came to pass on a certain day, that He went into a ship with His disciples: and He said unto them, Let us go over unto the other side of the lake. And they launched forth." (Luke 8:22)

I love the way this verse begins, "Now it came to pass..." It is important to note that the first word is NOW. When I read that I know that this is a NOW word for us! It is a proceeding Word, however it comes to PASS, it does not come to stay, it denotes movement. Religion seems bent on taking a now/ proceeding Word and embalming it, memorializing it and propping it up way past its' usefulness. Remember, Father is in the NOW. One of His redemptive Names is Jehovah Shamah, meaning "The Lord, The Ever Present." That does not just mean that He is always present (which He is) it also means that He lives in the present. He lives in an eternal "now" outside of time.

"On a certain day..." This was not just ANY day, this was a certain day. I believe that this CERTAIN Day we are reading of is a spiritual picture of where the Church is now, and that there is a spiritual principle we can glean from. You see, our ultimate destiny is not determined by our natural circumstances! In fact, many times our natural circumstances are at odds with our ultimate destiny. That is because Father calls us to something much higher than our natural capabilities requiring us to overcome our natural circumstances.

A Certain Day

Contrary to everything we hear from so many sources, I prophesy to you that we are NOT in a day of uncertainty! We are in a CERTAIN Day that Father has had planned from the beginning of time. Are these troubled times? Most certainly they are troubled times, but they are filled with certainty and Father's purpose.

Our verse goes on to say, "He went into a SHIP with His disciples..." I believe that this is a CERTAIN Day because He is IN the ship with His disciples.

What kind of a ship is it, you may ask? This ship is a WorSHIP! "But thou art holy, O thou that inhabitest the praises of Israel." (Psalms 22:3) Many churches have a similar paradigm of worship, and it is based upon the belief that praise and worship in a congregational setting serves as a plow to break up the ground of the peoples' hearts in preparation for the Seed of the Word that will be delivered in a message. However, in our local fellowship, I believe that we are not there to "plow" hearts, although that can happen in a corporate gathering. If that is what people want, there are other churches that are better suited for that, and I don't say that to belittle other churches...it is just that is not our calling.

The Frequency of Heaven

I believe that we are there to tap into, to access the frequency of the worship that is already happening in the heavenlies, resonate that worship and bring it into the earthly realm. We are there to bring the Heart and Word of the Lord and declare it into this realm to bring a collision of heaven invading earth. We are to be a conduit of Heaven!

Our objective, as it were, is to facilitate the establishment of the Kingdom of God by resonating the frequency of heaven in the realm of the earth... to BE the Throne of God (the seat of authority) in the Tabernacle of David; "And in mercy shall the throne be established: and he shall sit upon it in truth in the tabernacle of David, judging, and seeking judgment, and hasting righteousness." (Isaiah 16:5)

As we do this, the "message," the Word of the Lord, the Seed is going forth. We believe that Father has already been speaking all through worship, communion, prayer, etc. Our gatherings are basically a prophetic expression of His Voice. In other words, we are there to apprehend and declare the Word, the Voice of Father, to express Him, and that Voice/ Message comes out in many different forms, not just in the preaching. If you wait until the "preaching" for the Word of the Lord, you have already missed half the message!

As we WorSHIP, we also become a WARship! However, spiritual warfare is not a matter of us standing on the earth, our praise ascending to the heavens and piercing the spiritual darkness. Rather, it is much more a matter of US descending, bringing the GLORY of the Third Heaven (epouranos in Greek) where we are seated in Him, to invade the earth and therefore displacing principalities and powers by His resonant Word of power.

Hidden in God

What kind of a ship is it, you may ask? This ship is also a FellowSHIP. "And to make all men see what is the fellowship of the mystery, which from the beginning of the world hath been hid in God, who created all things by Jesus Christ." (Ephesians 3:9) The fellowship of the mystery is simply the manifold Wisdom of God (which is Christ Himself) being revealed and displayed BY the Church because the Church becomes totally hidden IN God! "Even the mystery which hath been hid from ages and from generations, but now is made manifest to his saints... which is Christ IN you (the plural corporate fellowship of the Mystery), the hope of glory" (Colossians 1:26-27 my input in parenthesis)

What kind of a ship is it, you may ask? This ship is also a StewardSHIP; "Let a man so account of us, as of the ministers of Christ, and stewards of the mysteries of God." (1 Corinthians 4:1) The word translated as "steward" is oikonomos in Greek and it means a manager, superintendent to whom the head of the house or proprietor has entrusted the management of his affairs, the care of receipts and expenditures, and the duty of dealing out the proper portion to every servant and even to the children not yet of age. We are entrusted with the affairs of the Kingdom, the expenditures and dispensing of the mysteries of God as Christ through us reveals Himself!

What kind of a ship is it, you may ask? This ship is ALL His WorkmanSHIP; "For we are His workmanship, created IN Christ Jesus unto good works, which God hath before ordained that we should walk in them." (Ephesians 2:10) Father is the author and builder of this "ship" that we are being made into, therefore this "ship" is built to sail into the deep and withstand any storm of life.

When Jesus Speaks

"And He said unto them..." You know, when Jesus speaks, people should listen! I don't know that He was one to just ramble on with inane frivolities. In fact, here is what is recorded concerning what He spoke; "... the words that I speak unto you, they are spirit, and they are life." (John 6:63) His words are spirit and life... that means His words originate in the Spirit and they produce Life and action that impacts this natural realm.

Here is what He said, "Let us go over unto the other side of the lake..." Keep in mind that if Jesus said they were going to the other side, that meant they were absolutely going to the other side. Nothing could stop His words from coming to pass because they originate in the Spirit and they produce Life and action that impacts this natural realm!...

To be continued...

Doug Fortune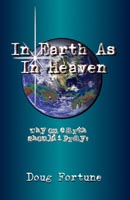 In Earth as in Heaven
Book
By Doug Fortune
Price: $15.99
Sale! $13.99