Print Friendly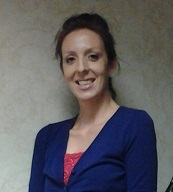 It has been placed on my heart to share with the body of Christ that it is time to divorce some things so that the Bride can move into her position. It is time to leave all of the idols; search yourself well, as many of the idols that the children of God have been serving are hidden to them unless they seek God and ask The Holy Spirit to reveal anything that they have put above God. There will be many who sit in denial and will continue to be married to their idols and they will miss out on the amazing things that God is bringing forth in this next season.
Jesus is calling for a pure bride, one that is not given over to her own desires or idols. There are many who masquerade as ministers who are even unaware themselves of the perversions that they have given themselves over to. Let every man and woman search themselves thoroughly. A time of shaking and separating sheep from wolves in sheep's clothing is coming upon us.
Getting Spiritually Divorced
To simplify this, I just want to make a list of some of the things/behaviors that you may need to spiritually divorce in order to fulfill your role as the Bride of Christ in this next season.
Yourself – Your picture of how you want God to work in your life. Your will. What is comfortable to you? Your "intelligence." your ego, your pride. (see GrowingMeDaily.com for articles that are helpful in exposing hidden areas of pride.)
Matthew 16:25 For whoever desires to save his life will lose it, but whoever loses his life for My sake will find it.
Man – (Not in the literal sense like divorcing your husband or wife) Are there people who you put on a pedestal? It may be a man or woman of God, or it may just be a person in your life who you are constantly seeking to please. If pleasing this person or meeting their expectations is burdensome, heavy on you, or causes you to go against the Word or will of God, I want to suggest that you pray intensely about how to "divorce" them spiritually. If there is a person whose counsel, including their prophetic counseling or "words of knowledge" that you trust more than you trust what the Holy Spirit is showing you, (does this persons advise cause you to doubt what God is trying to show you?) it could be and probably is an idol in your life. It may in reality mean that you are trying to enter into destiny and promises through "man" not Jesus. It usually is stemmed from a lack of self-confidence, or a history of making poor decisions. You have to realize that the same Christ is in you that is in others. We all have to honor spiritual leaders, but we should never esteem them above God. Always remember to test the spirits (1 John 4:1).
Acts 5:29 But Peter and the other apostles answered and said: "We ought to obey God rather than men."
Money – Money is not evil. Loving it is. Do you measure your walk with God in terms of how financially prosperous you are? Do you measure success primarily in terms of money? When you set goals, even those having to do with God given visions, do you set them in terms of how much money you can make for God? Be honest with yourself – are you more excited about making money so you can have things or making money to give it away to those who are in need? This is a tricky one for those of us who have been called to marketplace ministry, and to be financial funders of the Kingdom. Do not ask yourself 'how much money can I make doing ______? But instead ask yourself, "how many lives can I change doing ______?" I am all for living in abundance, but we have to make sure that we do not view money as our source, but rather Jesus as our source.
1 Timothy 3:1-2 But know this, that in the last days perilous times will come: For men will be lovers of themselves, lovers of money, boasters, proud, blasphemers, disobedient to parents, unthankful, unholy,…
Rituals & Man Made Systems – This is especially important for those who oversee a body of believers. We have to follow Jesus and Paul by example – they never once read a church planting or marketing book. They loved people, sought God's direction on all things, and preached the gospel in its entirety (not seeking their own agendas but rather Gods agenda). Treating God's church like it is a business in the aspect of planning and operations is wrong. It gives no room for the Holy Spirit to guide you, because you are looking to man's explanation & "wisdom" of how to run your ministry instead of God's wisdom, the Word and the Holy Spirit's revelation to you on how to run it. Doing these things can cause you to be led by your flesh, and can lead to stagnation. These systems often cater to ego, pride, man-made standards, and greed. They often cause leaders to want to choose "qualified candidates" for ministry positions rather than be led by the Holy Spirit. They can also cause them to choose locations based on criteria instead of where God wants them to be. Remember we all reach one main goal, with many different types of testimonies. So don't seek for yours to unfold the way another man's has. Religious rituals also can turn into idols, and will do no good if you do not have a love relationship with God.
1 Corinthians 2:5 That your faith should not be in the wisdom of men but in the power of God.
Sin issues – Regardless of what is being taught today, sin holds consequences, and it is not acceptable for believers who to continue to sin. No one who abides in him keeps on sinning; no one who keeps on sinning has either seen him or known him.
1 John 3:6 No one who lives in him keeps on sinning. No one who continues to sin has either seen him or known him.
Romans 6:23 For the wages of sin is death, but the gift of God is eternal life in Christ Jesus our Lord.
If there is a sin issue in your life, you need to let go of it and repent. If you continue to struggle then ask God for the strength and to surround you with the right people/ministries to help you to overcome it. Especially if it is an addiction issue.
There are also other possible people or things that may cause you to need a spiritual divorce. Ask the Holy Spirit to reveal to you what is keeping you from fulfilling your God given destiny. We are in a time of transition right now and you do not want to miss it! God is getting ready to call many out and pour His glory out all over the earth like never before. Before you can marry Jesus, you have to "get divorced." Repent for putting things above or in place of your intimate relationship with Jesus, and your total dependency on God. Then renew your wedding vows, and get ready for the honeymoon!
Jennifer Winchester
4 MP3 Teaching Download
By Steve Thompson, Rob Hotchkin, Tom Hamon, Che Ahn
Price: $40.00
Sale! $18.99