Sign up to receive our daily articles and receive 2 FREE MP3 Teaching Downloads
by Jeremy Lopez automatically.
(New Subscribers Only Please)
*The Seeing Process of a Seer
*What Next God? Discouraged After Your Prophetic Word.
A $20.00 Value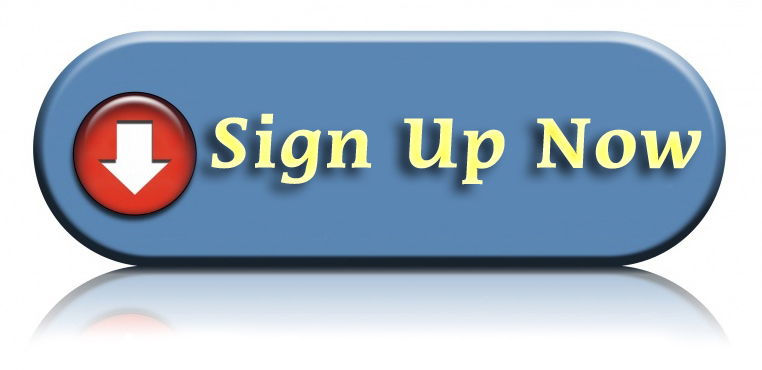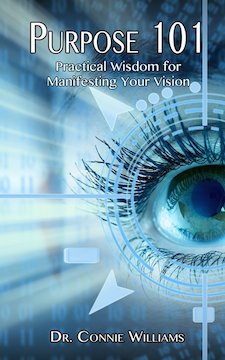 Book
By Dr. Connie Williams
Price: $13.95
Sale! $12.95

Print Friendly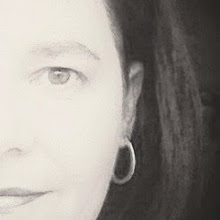 With Christmas approaching, I'm pondering yet again the account of Jesus' birth. The many prophecies that preceded it. How it unfolded. How it all went down.
And I'm thinking to myself, why did you do it that way, God?
I mean a baby?
Really?!?
How small. How fragile. How helpless.
The Savior of the world came down in a baby boy by way of a virgin. The Son of God birthed in a simple wooden manger surrounded by straw and animals. The Prince of Peace entrusted to two young, inexperienced parents. The divine announcement made to lowly keepers of sheep.
Shepherds in the field.
Angels in the sky.
Star beaming down.
[Jaw drop. Shaking my head.]
Have you ever noticed how very opposite God's ways are from ours?
I mean this is the King of kings and Lord of lords we're talking about here.
If I had been in charge (indulge me for a moment)...I would have arranged for Jesus to be born at the Bethlehem Ritz-Carlton of the day. Or at least the local W Hotel. And I would have had that sacred star beaming down brightly on top of that big W. As in come and worship Him...here at the W.
A ginormous choir of angelic hosts would have filled the sky belting out a multitude of heavenly harmonies. O Little Town Of Bethlehem. The First Noel. O Come, O Come Emmanuel. Joy To The World. O Holy Night. And last but certainly not least, The Hallelujah Chorus.
For the sake of understanding this in modern day terms, let's say there was high technology involved. I would have had every major news agency and all social media networks present.
And bloggers.
I would have had lots and lots of bloggers blogging their little bloggy hearts out about the Good News that had just arrived.
And you know Apple would have definitely been there with special limited edition solid gold iPod's to mark the holy occasion. iPods that were preloaded with worship songs to worship Christ the Lord - you guessed it - at the W.
And tea. I would have served delicious hot tea to everyone only because I love it so much. Perhaps something along the lines of Comfort and Joy Blend (The Republic of Tea). That would have been quite fitting for the occasion, don't you think?
Also I would have sent everyone home with gift bags full of wonderfully unique
keepsakes to remember this monumental, life changing event. Keepsakes like digital photo albums, tea and music samplers, and beautifully handcrafted nativity ornaments to hang on all our future Christmas trees as a reminder of what went down. Or rather who came down.
Yuhuh, I would have done something crazy, ridiculous like this (although the real account doesn't seem too far off in a way). But I guess the point I'm trying to make is that I'm still truly in awe of how the Father chose to deliver this Gift of all gifts to humanity.
Instead, Jesus came humbly and silently into the world; although profoundly.
There were no grandparents, aunts or uncles present.
No pics being instagrammed, tweeted, blogged or posted on Facebook timelines.
No iPhone or Android ring tones sounding with the exciting news.
Only angels and shepherds and a few animals.
Only Joseph and Mary.
Only God the Father, who made His announcement by way of the heavens using angels and a supernaturally lit star.
I've always been quite intrigued as to why The Great I AM made His announcement first to shepherds. But knowing everything God does is purposeful and intentional, I happen to believe there was a perfectly good reason for it.
These are my own thoughts but I think this most holy announcement made to the keepers of sheep might have cast a prophetic shadow of how Jesus would one day be the Great Shepherd to His own sheep. Our Shepherd.
And perhaps God chose to first reveal His gift to the shepherds ~ the most humble of hearts ~ because their hearts were a prophetic reflection of this newborn King's heart.
Nevertheless, this biblical account of the birth of Jesus tells me something about God; about the Father's nature. It tells me something of why He chose to do it the way He did. And it tells me these are often the ways through which He still operates; yes, even with us in twenty-first century life.
I think it speaks of how much God values small, humble beginnings (Zechariah 4:10).
I think it speaks of how He sees us by the truth of our hearts (1 Samuel 16:7).
I think it speaks of how His ways are totally unlike ours (Isaiah 55:8-9).
Of how His purposes always prevail (Proverbs 19:21).
Of how He entrusts us with important work and revelation (Deut. 29:29; Matthew 22:37-39; Matthew 25:35-36; Matthew 28:19; Luke 1 26-38; 1 Thessalonians 2:4).
I think it speaks of His deeply passionate and radical love for us (Romans 5:6-8).
Of how He reveals Himself to us (Colossians 2:9).
And I think it speaks of what only He can give us (Isaiah 9:6-7; Matthew 12:21; John 3:16-17).
Ultimately, it's what the birth of Jesus brought about and secured.
It's what we all desire.
It's what we all need.
Hope.
Jesus is a sure hope.
It's the reason He came.
It's why the weary world rejoices.
Michelle Holderman