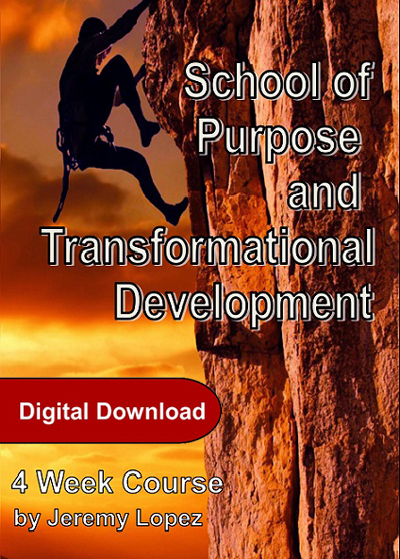 MP3 Download Course
By Jeremy Lopez
Price: $299.99
It is time to change your perspective and beliefs about yourself. We have each been given an expected end that has been determined; this includes a specific work and unique assignment.
"For we are God's [own] handiwork (His workmanship), recreated in Christ Jesus, [born anew] that we may do those good works which God predestined (planned beforehand) for us [taking paths which He prepared ahead of time], that we should walk in them [living the good life which He prearranged and made ready for us to live]" (Eph. 2:10, AMPC).
In these times of shaking, it is important to change our perspectives from that of victims of circumstance to warrior agents sent into a volatile situation as apostolic people and crown agents of the kingdom of God. The definition of the word agent is an instrument by which a guiding intelligence achieves a result, official of a government; one engaged in undercover activities such as espionage, a secret agent.
Fulfilling the Divine Call
We must allow the Holy Spirit to work to cleanse our souls of all iniquitous resistance and release us into our destinies and assignments. As we go, we should take note that we have been given the same promises God gave to Jeremiah, to Gideon, to Moses and to Timothy. He tells us: "I will be with you, have I not sent you? I will give you the words. Whatever I command you, you shall speak. Have I not made your mouth? I will protect you and deliver you. I have not given you a spirit of fear but of power and a sound mind!"
The saints today have been given a window of time to run a race of strength. It is time to run with all our might; it is time to truly live like we have never lived before and it is to make our voices heard. It is time for our lives' visions and calls to come forth. God has designed many unique vessels, specifically to fit their portions of the harvest.
Ask God what is your portion in the present harvest and the structure, purpose and dynamics of the vessel prepared for you. God is trying to break through our old mindsets to conform and transform us to be able to see and understand in new ways. His desire is that we have the renewed mind of Christ to meet the challenges of the harvest as innovative and creative vessels of glory. The Lord is shaking things that are stagnant and old that can no longer serve Him in this distinctive hour.
Your particular vessel is fashioned to reflect your light that has come (Isa. 60:1). You are a vessel of God's glory carrying the treasures, goods and supplies of the kingdom to this present, parched earth. You are fashioned as an exceptional vessel, having a specialized call as a matchless container God has fashioned just for such a time as this! Change your perspective! Only believe!
Faith Marie Baczko

Print Friendly