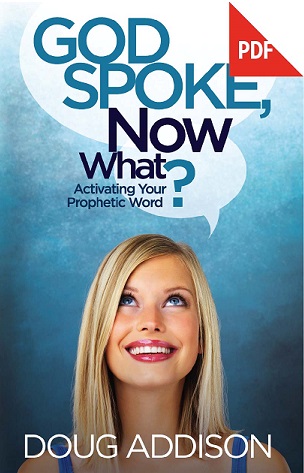 EBook PDF Download
By Doug Addison
Price: $15.99
Sale! $5.00

Print Friendly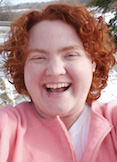 Skylar, 16, was overwhelmed with the scattered papers she had to clean from the sewing machine table before her beau arrived to court her.
Her grandmother handed her a piece of paper at the bottom of the stack and told her: "This is the secret to a long marriage."
"But it is just a ripped page from your cookbook," Skylar said.
Her grandmother bent down and whispered in her right ear: "Look closer." She did exactly that, and found one topic…Preserves.
The two walked to the rose garden and the elderly woman got down on all fours and started to dig a hole – shallow, and long. Skylar watched and soon saw jars and jars of peach preserves.
"You know how to make these hun, and you will have it made," Skylar's grandmother said to her, giving her a great big hug.
New Relationships
God has given us much power over what we attract into our lives, but sometimes we feel a pulling in our spirit toward a person, place, or thing that does not necessarily reflect our identity, our individuality. How are we to react? Before we dare to stutter the words, "That must not be from God," and reject these things from our lives…we must consider whether it is a divine appointment set up by God as an outer court relationship.
Outer court relationships are people who have been attracted to the true source of power in this world, but they are not really in our inner sanctum of our friends and family. They are in our lives, but they are not people we run to or cling to or take advice from. They see God in our lives and they say to themselves, "I want whatever that is." They follow us into the temple, and walk straight into the outer court.
The outer court is where most ministry today should happen…in the overflow of all that God wants to give us. It is time for the church to attract the lost into the place where they can be awed by the power of God. Why? So they will choose to leave the grasps of the evil one, and never allow themselves to be put under his authority ever again.
God wants us to be involved in His rescue attempt, and communication is vital to its success. He wants Christ-followers to regain their truth-seeking powers. He promises to give us pure vision so we can authentically perceive the world without falling into fear, so that we can know intimately all that He is doing in and through His creation.
Ask Questions
God has not called us to minister to others using blind faith. To do this would be to open ourselves up for attack. God is inviting us to ask questions. No question is inconsequential. God loves our inquisitive minds, and our desire to see His fingerprint on all of His creation.
Too many in the Church today degrade the power of the question, believing that it will only lead to fear. But questions, crafted out of our desire to know, are not bad. One of the questions that gets the worst rap is "Why?" or as it also known… "For what reason?" If this question only revealed surface truth, it might set one up to be riddled with fear – and then caution would be deserved. But this is not a surface question, and by digging deep, we can know God's intention behind His Creation.
It can be scary to jump in the unknown to find God in what other people call to be ordinary. But the reality is that it is worth the risk. God promises to be with us throughout the process, protecting us, and entwining us in His love. We can learn and know more about God's Kingdom through people, places and things on this Earth.
God wants to use this questioning process to lead us to a place where our minds can be renewed. He wants us to grow into maturity, taking everything we are learning and applying it to our lives. But we must allow new information flow so that our mindsets can be shifted, and trust that God will provide the answers in His timing.
There is no mystery so great that God does not want to reveal to His children. We have great access to the truths of His Kingdom, if we only seek them out.
Matthew 6:33-34 says: "But seek ye first the kingdom of God, and his righteousness; and all these things shall be added unto you. Take therefore no thought for the morrow: for the morrow shall take thought for the things of itself. Sufficient unto the day is the evil thereof."
I encourage you today: Be bold and ask questions when God brings something new or different to you. Seek the Kingdom in the things of this world and you will develop a lifestyle of learning – one that will encourage you to fall more in love with God each and every day.
Rachel L. Hunter