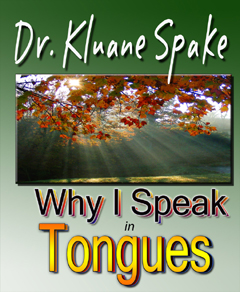 Ebook PDF Download
By Kluane Spake
Price: $12.99
Sale! $6.00

Print Friendly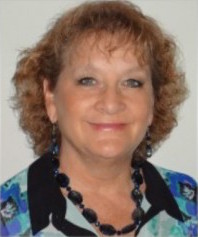 As I minister around the world, I see a resurgence within the body of Christ for the baptism of the Holy Spirit. In God's people from all denominations, whether pastors and other leaders or the people within the congregations, there is a cry for the baptism of the Holy Spirit. This is a definite move of God, as the altars are full of people desiring to be baptized in the Holy Spirit. Men, women, youth and children are activating their faith and are receiving this precious power from above. Grown men and intellectuals who have struggled for years with receiving the baptism of the Holy Spirit are receiving instantly and weeping for joy as they begin to speak in tongues.
Speaking in tongues is the beginning step to being baptized in the Holy Spirit, and is for every born-again believer. Luke 5: 37-38 says, "And no one puts new wine into old wineskins. Otherwise the new wine will burst the wineskins, and it will be spilled, and the wineskins will be destroyed. But new wine must be put into new wineskins, and both are preserved." When you become born-again, your spirit becomes eternally alive and heaven bound with Jesus. Concerning the gift of tongues, it is given to all believers who believe and activate their faith to receive the baptism of the Holy Spirit Peter said to them in Acts 2:38-39, "Repent and be baptized, every one of you, in the name of Jesus Christ for the forgiveness of sins, and you shall receive the gift of the Holy Spirit. For the promise is to you, and to your children, and to all who are far away, as many as the Lord our God will call." Speaking in tongues is for all believers, from the time of the early church on the Day of Pentecost to today with ourselves and to our children and to our grandchildren and to their children—until the day of the Lord's return.
Evidence of Baptism
Speaking in tongues is the initial evidence of the baptism of the Holy Spirit, "And they were all filled with the Holy Spirit and began to speak in other tongues, as the Spirit enabled them to speak" (Acts 2:4). And your supernatural language from God is the evidence that you have received the baptism of the Holy Spirit. And is the beginning of your journey into the supernatural realm with the Holy Spirit.
Now, when being baptized in the Holy Spirit, you must activate your faith, as with any other promise of God. The Holy Spirit will not force you to open up your mouth and speak. You must cooperate with Him, open up your mouth, move your tongue and give voice to the words springing up from within your spirit. And that's how you activate your faith to be baptized in the Holy Spirit with the evidence of speaking in tongues.
We are to speak in tongues when we pray. Paul tells us in 1 Corinthians 14:18, "I thank my God that I speak in tongues more than you all." How often do you speak in tongues? You should speak in tongues daily, and often throughout your day. Praying in tongues opens up this miraculous realm for you.
Endued with Power
"And look, I am sending the promise of My Father upon you. But wait in the city of Jerusalem until you are clothed with power from on high" (Luke 24:49). This power gives you the ability to take the kingdom of God, and His promises by force and activate power to those all around. You see your enemy, Satan, does not want you to manifest God's promises in your life. He battles hard against you to keep you from walking in victory. But as you learn to activate the gift of tongues when you pray, you cause this enemy to loosen his grip, and your miracle manifests.
Speak Mysteries
First Corinthians 14:2 describes these mysteries for us. "For he who speaks in an unknown tongue does not speak to men, but to God. For no one understands him, although in the spirit, he speaks mysteries." This word "mysteries" (Strong's G3466 – mysterion) means hidden thing, secret or mystery. When you speak in tongues you speak into existence the hidden or secret things God has planned for you. I have seen this principle work time and time again in my life and ministry.
Encourage Yourself
Paul admonishes us in 1 Corinthians 14:4 that "He who speaks in an unknown tongue edifies himself, but he who prophesies edifies the church." Speaking in tongues launches you outside of the realm of depression and into the realm of joy.
Magnify God
Cornelius and his household began to speak with tongues, and magnify God. Acts 10:46a says, "For they heard them speaking in other tongues and magnifying God." I tell you the truth: If we would begin to speak with tongues, it would prevent us from magnifying the wrong things, such as the works of Satan, including sickness and disease, and we would all be a whole lot better for it. Begin to speak with tongues and magnify God.
This is an amazing revival of the Spirit of God, and as God's people begin to speak in tongues, not only do they themselves change, but entire families, congregations, communities, businesses and ministries transform as well. Don't miss out on what the Holy Spirit has for you. Be baptized in the Holy Spirit, speak with heavenly tongues and release its benefits to those around you.
Becky Dvorak