THE ASCENDED LIFE IS HIS LIFE
(Excerpts from Chapter One)
By Dr. Kelley Varner
******************************************
There is a High Calling…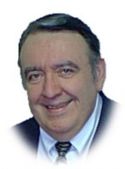 Phil. 3:12-14, AMP Not that I have now attained [this ideal] or am already made perfect, but I press on to lay hold of (grasp) and make my own, that for which Christ Jesus, the Messiah, has laid hold of me and made me His own.

I do not consider, brethren, that I have captured and made it my own [yet]; but one thing I do-it is my one aspiration: forgetting what lies behind and straining forward to what lies ahead,

I press on toward the goal to win the [supreme and heavenly] prize to which God in Christ Jesus is calling us upward.

Phil. 3:14, KJV I press toward the mark for the prize of the high (upward) calling of God in Christ Jesus (compare 1 Cor. 9:24).
The King James Version uses the words "apprehend" and "apprehended" in Philippians 3:12-13. This is the Greek word katalambano, which means, "to take eagerly, seize, possess; to lay hold of." It is a compound of the primary preposition kata (down) and lambano (to take hold of, to have offered to one).

Katalambano reveals the mystery of His incarnation-Jesus came down here and embraced us, apprehended us! He was not intimidated by our sin. He was not afraid to touch us (Heb. 4:14). How low did He go? Jesus has condescended to the lowest human situation (Eph. 4:9-10), where He could touch any person and bring him/her forth horizontally.

He came down to get me. I didn't find Jesus-He wasn't lost! He found me in a church pew, which was worse than the gutter. I was a religious hypocrite, a church-going sinner. Jesus seized upon me when I was 17, a junior in high school. I have been sovereignly apprehended for the "heavenly calling" (Heb. 3:1), chosen to understand and live the secrets of the ascended life.

We have been "apprehended." Now King Jesus patiently waits for a people to come down, to humble themselves, and eagerly embrace Him with the same intensity and the same passion with which we have been embraced! This is our high calling to worship Him in the Most Holy Place.

Genesis 2:24, KJV Therefore shall a man leave his father and his mother, and shall cleave unto his wife: and they shall be one flesh.

Paul said, "This one thing I do," (Phil. 3:13, KJV), and then mentions two things: "forgetting those things which are behind, and reaching forth unto those things which are before…" This "one thing" has two aspects. We cannot "cleave" (cling to, stick to, adhere) to our destiny until we "leave" behind (forsake, depart from) our past. We cannot embrace this "new thing" (Isa. 43:19) until we forsake our old paradigms and mindsets. Moses, the old order, is "dead" (Josh. 1:2). It is time for the Joshua generation to arise, cross Jordan, and possess the land!

THE ASCENDED LIFE

Proverbs 15:24, KJV The way of life is above to the wise, that he may depart from hell (death) beneath.

John 14:6, KJV Jesus saith unto him, I am the way, the truth, and the life…

This high calling, this way or manner of life in the heavens, is the ascended life.

The ascended life is His life! The purpose for Jesus' incarnation was that "(we) might have life, and that (we) might have it more abundantly" (Jn. 10:10). The ascended life, the abundant life, began when we were "born again."

John 3:5-7, NIV Jesus answered, "I tell you the truth, no one can enter the kingdom of God unless he is born of water and the Spirit.

Flesh gives birth to flesh, but the Spirit gives birth to spirit.

You should not be surprised at My saying, 'You must be born again' (compare John 3:3; 1 Pet. 1:23)."

The term "born again" is taken from two Greek words. "Born" is the word gennao (Strong's #1080), and it means, "to procreate (properly, of the father, but by extension of the mother); figuratively, to regenerate; to be born, be begotten."

"Again" is the word anothen (Strong's #509), and it means, "from above; by analogy, from the first; by implication, anew; from a higher place; used of things which come from heaven or God." It is derived from ano (upward or on the top, on high). Anothen is used in James 1:17 and James 3:17, the key texts for Chapters Six and Seven of this writing. Ano is translated as the "high" calling (Phil. 3:14).

To be "born again" is to be "born from above." Our ascended life in Christ began when we accepted Him as our personal Savior and His blood removed our sin!

Psalms 24:3, KJV Who shall ascend into the hill of the LORD? or who shall stand in His holy place?

The Hebrew word for "ascend" is aw-law (Strong's #5927). This primitive root means, "to ascend, intransitively (be high) or actively (mount); to go up, to climb; to spring up; to go up over, to rise; to excel, to be superior to; to offer up." It suggests movement from a lower to a higher place. This is the verb for the noun o-law' which is translated as the "burnt offering" (see the next chapter).

John 20:17, KJV Jesus saith unto her, Touch me not; for I am not yet ascended to my Father: but go to My brethren, and say unto them, I ascend unto My Father, and your Father; and to My God, and your God.

Ephesians 4:8-10, KJV Wherefore He saith, When He (Jesus) ascended up on high, He led captivity captive, and gave gifts unto men.

(Now that He ascended, what is it but that H also descended first into the lower parts of the earth?

He that descended is the same also that ascended up far above all heavens, that He might fill all things.)

Jesus is One who ascended and gave gifts unto men (Eph. 4:11). He ascended up "far above" all principality, and power, and might, and dominion (Eph. 1:21)! His is the highest Name (Phil. 2:9; Heb. 1:4)!

The Greek word for "ascend" or "ascended" in these verses is anabaino (Strong's #305). This compound of ana (up) and basis (to walk; a pace, a base; the foot) means, "to go up; to rise, to mount, to be borne up, to spring up." It is translated in the King James Version as, "arise, ascend (up), climb (go, grow, rise, spring) up, come (up)."

Thus, to "ascend" is to "walk up" or "step up." The ascended life, His life, is a lifestyle or way of life. Step forward so that you can step up! In the Book of Acts, Christians were known as the people of the "way" (Acts 18:25-26; 24:14). That word means, "a road; a progress (the route, act or distance); figuratively, a mode or means; metaphorically, a course of conduct, a way (that is, manner) of thinking, feeling, deciding." Again, the ascended life is a way of life, a lifestyle.

This high calling, this way or manner of life in the heavens, is the ascended life.

Job 28:7-8, KJV There is a path which no fowl knoweth, and which the vulture's eye hath not seen:

The lion's whelps have not trodden it, nor the fierce lion passed by it.

Isaiah 35:8-9, NIV And a highway will be there; it will be called the Way of Holiness. The unclean will not journey on it; it will be for those who walk in that Way; wicked fools will not go about on it.

No lion will be there, nor will any ferocious beast get up on it; they will not be found there. But only the redeemed will walk there (compare Isaiah 40:3; 62:10).

This way of life is the "highway" (thoroughfare, turnpike, and staircase) of Isaiah's writings. This raised way, this public road, is "the highway of the upright" (Prov. 16:7). No lion (the devil, as in 1 Pet. 5:8), no lion's whelps (demons), knows or walks that path, that way. It is "far above" them (Eph. 1:21; 4:10)! Interestingly, the word for Jacob's "ladder" in Genesis 28:12, means, "staircase," and is taken from the same root word as "highway." This bottom of Jacob's ladder is this end of Heaven; at the top, the other end of Heaven, is the throne of grace (Matt. 24:31).

Anabaino, the Greek word for "ascend," is also translated in the English Bible as "went up." Jesus, the Pattern Son, often "went up into a mountain" (see Matt. 5:1; 14:23; 15:29; Lk. 9:28; Jn. 6:3).

The ascended life, His life, is the way of life in the heavenlies, and is "far above" all else! We can live "far above" the devil and demons, "far above" the circumstances of life. The old preacher said, "This is so far above that the devil gets a nose-bleed trying to find it!"

Ephesians 1:18-23, KJV The eyes of your understanding being enlightened; that ye may know what is the hope of His calling, and what the riches of the glory of His inheritance in the saints,

And what is the exceeding greatness of His power to usward who believe, according to the working of His mighty power,

Which He wrought in Christ, when He raised him from the dead, and set Him at his own right hand in the heavenly places,

Far above all principality, and power, and might, and dominion, and every name that is named, not only in this world, but also in that which is to come:

And hath put all things under His feet, and gave Him to be the head over all things to the church,

Which is His body, the fulness of Him that filleth all in all.

Can you begin to imagine the weight of the world's sin that Jesus bore on Calvary's cross? Now can you begin to imagine the dimension of power that it would take to raise all of that from the dead? The Holy Ghost is power, the power of resurrection life. That is the power by which we are able to live the ascended life!