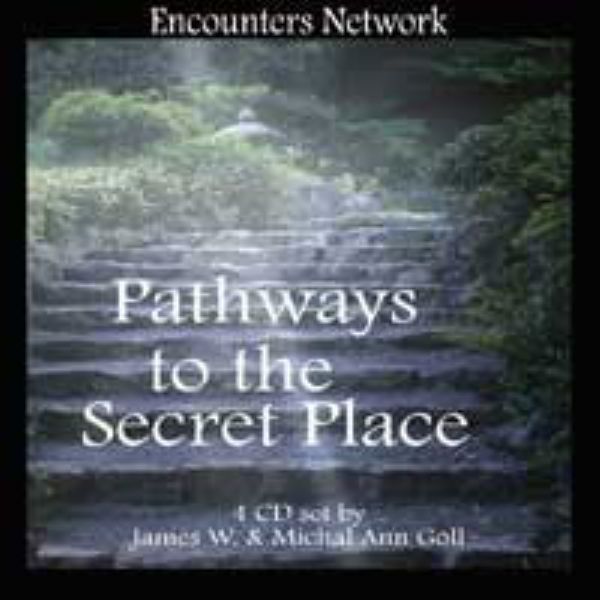 CLEARANCE: Pathways to the Secret Place (4 teaching CD) by James Goll
SKU#: PROD10198
Pathways To the Secret Place is a 4-CD set containing three new presence-filled messages from the Secret Place Gathering '05.
This CD set features both James and Michal Ann Goll.
The message titles are:

"Invitation to the Secret Place",

"Passageways

", and the 2-CD message "Walking Through the Tabernacle in the Very Presence of God".
We are as a priesthood to be outside the walls being contagious carriers of His brilliant light! This series is not just teaching--it is an experience!
Product Details
Weight: 2 lbs.
Related Categories