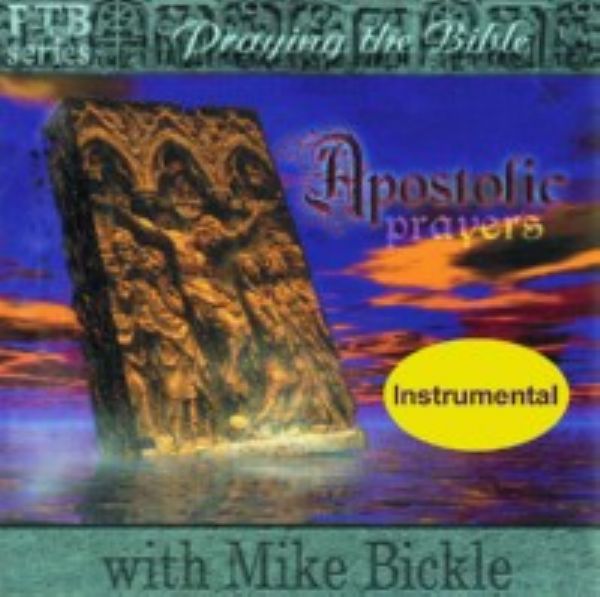 CLEARANCE: Apostolic Prayers (Instrumental CD) by Mike Bickle
SKU#: PROD15113
"Apostolic Prayers" is one in a series of recordings concerned with praying the Bible. It focuses specifically on biblical prayers for revival as prayed in the epistles of the Apostle Paul. Like the original Psalms, each of these prayers are set in a context of original musical arrangements and accompaniment. As you pray along with "Prayers from the Desert," you will be helped in your own times of devotion and intercession.
These songs are from the original soundtrack of the Apostolic Prayers CD listed below.

Perfect and Complete- Colossians 4:12
The Outpouring of Divine Love- Eph 3:16-19
The Release of Prophetic Boldness- Eph 6: 19-20
Divine Might in Intimacy- Colossians 1:9-11
The Door of God- Colossians 4:3-4
The Revival of Divine Revelation- Ephesians 1:16-19
Overflowing Holy Love- Philippians 1:9-11
The Established Heart- 1Thessalonians 3:10-13
Sanctified Completely- 1Thessalonians 5:23
Revival Power- 2 Thessalonians 3:1-5, Acts 4:29-30
The Prayer of the Bridegroom- John 17:21-26
The Apostolic Benediction- 2 Corinthians 13:11-14
Product Details
Weight: 1 lbs.
Related Categories