CLEARANCE: Voyage to Destiny (3 CD Teaching Set) by Andre Ashby, Ray Hughes and Che Ahn
SKU#: PROD39431
Voyage to Destiny


3 CD Set
by Andre Ashby, Ray Hughes and Che Ahn


Set includes:
CD 1: It's Time for Your Destiny to be Released - Andre Ashby
CD 2: Transitioning into Destiny - Ray Hughes
CD 3: Faith for Your Prophetic Destiny - Che Ahn




"It is in your moment of decision that your destiny is shaped"

- Anthony Robbins



Your Destiny awaits!!




---

André's adventure in ministry began in the early days of Kansas City Metro Fellowship with Mike Bickle, when James Goll prophesied over him, handed him a microphone and told him to sing the song of the Lord. That was just the beginning of the many ways that God would move through André! He was then mentored in ministry by Jill Austin, who has since gone home to be with the Lord. André ministered with Jill for 7 years before being launched into his own ministry.
For the past 16 years, André has ministered worldwide with a burning desire to see the Body of Christ passionately in love with Jesus, and moving in the presence and power of the Holy Spirit. His heart is to nurture and release the people of God through prophetic songs of the Lord and Holy Spirit led prayer, as well as powerful teaching and Holy Spirit directed personal ministry. He also walks in a place of intimacy with the Father that compels those who attend his meetings to draw closer to the Lord. It has been said of André's ministry, that "he carries the presence of God".
---

Ray, founder of Selah Ministries, has been in full time ministry for 40 years. He received his Doctorate of Divinity in 1996. He travels in the U.S. and internationally as a speaker, author, storyteller, singer/songwriter and musicologist. In addition to his research and teaching expertise, Ray is recognized internationally as a clear prophetic voice.
Ray is passionate about training musicians, releasing creative people into their destinies, and launching them with purpose into the world and church. He is a prophetic historian who re-digs the wells of biblical, world and recent history for the purpose of releasing the fresh word of God for the kingdom today.
---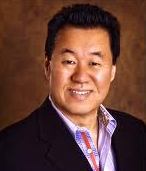 Che and his wife Sue Ahn are the Sr. Pastors of Harvest Rock Church in Pasadena, California. Che and Sue have four adult children, Gabriel, Grace (and son in law Steve), Joy (and son in law Kuoching), and Mary.

Che is also founder and president of Harvest International Ministry, a worldwide apostolic network of over 5000 churches in over 35 nations with the common vision of "Changing Lives, Transforming Cities, and Discipling Nations."

Che received his M.Div and D.Min from Fuller Theological Seminary and has played a key role in many strategic local, national and international outreaches, including being the CEO of The Call, a youth prayer movement. Che is author of numerous books including Into The Fire, How To Pray For Healing, Fire Evangelism and Close Encounters of the Divine Kind. He travels extensively throughout the world, bringing apostolic insight with a Holy Spirit impartation of revival, healing and evangelism. Che is the host of the Holy Spirit Today Show" that is aired in over 215 nations.
---
Product Details
Weight: 2.25 lbs.
Related Categories