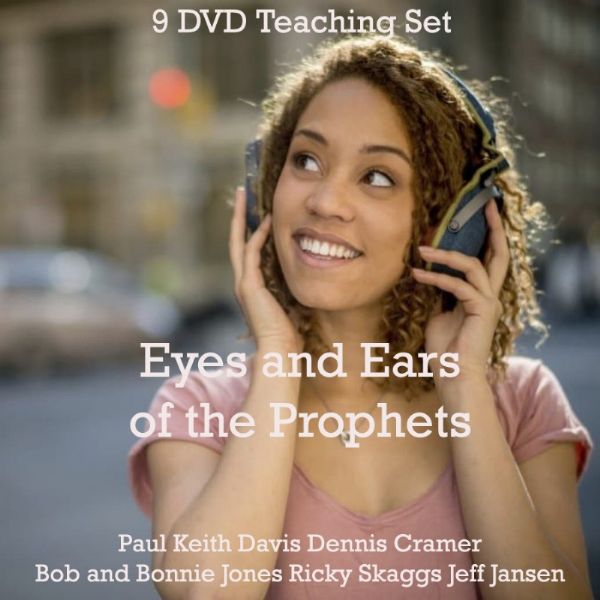 Eyes and Ears of the Prophets (9 DVD Teaching Set) by Jeff Jansen, Ricky Skaggs, Bob Jones, Bonnie Jones, Larry Randolph and Paul Keith Davis
SKU#: PROD43081
Eyes and Ears of the Prophets
(9 DVD Teaching Set)
by Jeff & Jan Jansen, Ricky Skaggs, Bob Jones, Bonnie Jones,

Larry Randolph and Paul Keith Davis

Teachings include:
1. Faith is the Currency- Jeff Jansen
2. The Working of Miracles- Larry Randolph
3. The Working of Miracles- Larry Randolph (part 2)
4. Honor The Father- Bob Jones
5. The Standard of the Lion of Judah - Paul Keith Davis
6. The Standard of the Lion of Judah - Paul Keith Davis (part 2)
7. Moving Into Maturity- Paul Keith Davis
8. Prophetic Roundtable- Jeff Jansen, Bob Jones, Paul Keith Davis, Ricky Skaggs
9. Prophetic Roundtable- Jeff Jansen, Bob Jones, Paul Keith Davis, Ricky Skaggs (part 2)
10. A Shift Between Church Age and Kingdom Age- Larry Randolph
11. A Shift Between Church Age and Kingdom Age- Larry Randolph (part 2)
12. Women of Destiny Arise! - Jeff Jansen, Bob Jones, Ricky Skaggs, James Goll
Are you hungry to hear and see what God is doing in the earth today?
Are you looking for direction in your life or ministry for this next season?
We are living in one of the most uncertain yet exciting times in the earth. Great shakings of God are upon us and the Lord is preparing a glorious triumphant Church that will have divine wisdom and answers for these uncertain times. We are to shine like bright lights in a dark world.
---
Speakers

Jeff Jansen, along with his wife, Jan, are the founders of Global Fire Ministries International, and Senior Leaders of the Global Fire Church & World Miracle Center located in Murfreesboro, Tennessee. These Ministries include:
Jeff's burning desire is to see churches, cities, regions and whole nations ignited and transformed by the power of God. Jeff flows in a strong prophetic and miracle healing anointing that releases the tangible Glory of God everywhere he goes. Jeff also teaches, trains and equips Believers how to live and move in the supernatural Presence of God and emphasizes that communion and intimacy with the Holy Spirit are vital for transformation. Jeff believes that the same Holy Spirit that rested in and upon Jesus Christ then is the same Spirit that flows in and through the corporate Body of Christ now, and that we are to be equipped and released as Glory carriers in the nations of the earth. Jeff travels full-time, hosting international crusades and ministering at conferences, churches and Glory Gatherings around the world. Jeff and the GFM team are available to come to your area. Jeff and Jan live in the Nashville, Tennessee area.
Jan Jansen, along with her husband Jeff, is co-founder of Global Fire Ministries and co-team leader of the Global Fire Church & World Miracle Center located in Murfreesboro Tennessee. As a body, we want to see the Murfreesboro / Nashville area and 10 state region and beyond impacted by establishing the Kingdom of God on the earth.
Jan's desire is to see people walk in their full destiny by intimately knowing the Person of the Holy Spirit. Jan is a true dreamer and Seer. Angels surround her ministry and are often in operation as she ministers with Jeff at various conferences and meetings around the world. Jan moves with great compassion toward those who have been tormented and afflicted by the devil. Healings and deliverances often take place as she prays over those whose bodies have been ravaged by affliction, sickness and disease.
Jan also has been highly impacted by the Spirit of Adoption (Romans 8:15), as the Lord directed she and Jeff to adopt two children. She loves to minister the true meaning of adoption to others and many have also adopted as a result. Her heart is to live out James 1:27 and bring others to a deeper understanding of God's Father Heart.
---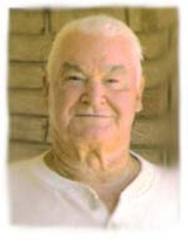 Bob Jones is a contemporary prophet with a great love for the Lord Jesus and His truth. His prophecies have spanned over three decades as the Lord has enabled him to foretell earthquakes, tidal waves, comets, and weather patterns. Like Daniel who functioned at an incredible level, Bob has often told leaders their dreams and experiences, as well as the interpretation. After years of running from God, Bob came to a wonderful salvation more than thirty years ago. He has moved with a clear revelatory gifting, accompanied by gifts of healing and miracles since that time.
---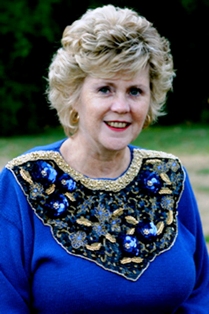 Bonnie Jones has a great love for the Lord, the Word and the Cross of Jesus. She loves children and enjoys blessing them with a gift of joy, truth, love and encouragement. Bonnie moved to Charlotte in 2001 to attend Morning Star School of Ministry; in 2005, she met Bob Jones and they were married the following year. Bonnie moves in a seer prophetic gifting as well as healing and miracles. Her passion is to see women set free from the fear of man and step into their gifts and calling. She is a great advocate of women stepping forth into their rightful place beside their husband.
---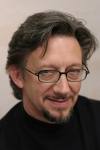 Larry Randolph comes from a long line of preachers and began his own ministry when he was five years-old. At age 21, he had a dramatic encounter with the Holy Spirit which launched him into a global prophetic ministry. Larry's strong prophetic gift combined with a practical and humorous style of teaching has given many people a fresh perspective of their destiny. Larry's diverse life experiences allow him to relate on almost anyone's level, and his strong teaching anointing enables him to make complex spiritual truths understandable. Recognizing this as a new day in the Church, Larry has a heart to father the emerging generation and challenge them to a deeper life of intimacy in Christ. Larry has been deeply involved in various renewal outpourings since the 1960's, and is the author of the widely acclaimed book User Friendly Prophecy.
---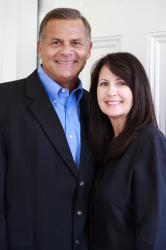 Paul Keith Davis and his wife, Wanda, founded WhiteDove Ministries after the Lord sovereignly sent a beautiful white dove to them as a prophetic sign of their calling. They now travel extensively speaking at conferences and churches, imparting the end-time mandate of preparation for the Glory and Manifest Presence of Christ.
Paul Keith has a unique gift for imparting prophetic understanding of times and seasons with a message of preparation and expectancy for the Lord's Empowering Presence. He spent many years in extensive study highlighting the ministry of revelation and power exemplified throughout the church ages with an emphasis on the 20th century church. His heart's desire is to see the full restoration of Biblical Apostolic ministry manifested through the Spirit of Truth residing in God's people, expressing salvation, healing and deliverance to the Glory of God and His Christ.
He has written numerous articles appearing in various Christian publications, including the MorningStar Journal, Charisma and Church Growth International. He has also written four books including Thrones of Our Soul, Engaging the Revelatory Realm of Heaven, and Books of Destiny, all dealing with prophetic mandates placed upon the end-time generation. His newest book, Angels That Gather, provides a Biblical outline for the harvest and insight to help access our end of the age inheritance.
---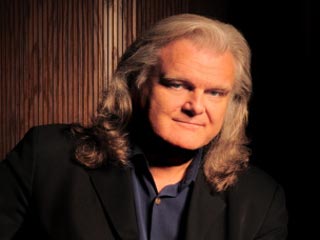 A life full of music. That's the story of Ricky Skaggs. By age 21, he was already considered a "recognized master" of one of America's most demanding art forms, but his career took him in other directions, catapulting him to popularity and success in the mainstream of country music. His life's path has taken him to various musical genres, from where it all began in bluegrass music, to striking out on new musical journeys, while still leaving his musical roots intact.
2011 marks the 52nd year since Ricky struck his first chords on a mandolin, and this fourteen-time Grammy Award winner continues to do his part to lead the recent roots revival in music. With 12 consecutive Grammy-nominated classics behind him, all from his own Skaggs Family Records label (Bluegrass Rules! in 1998, Ancient Tones in 1999, History of the Future in 2001, Soldier of the Cross, Live at the Charleston Music Hall, and Big Mon: The Songs of Bill Monroe in 2003, Brand New Strings in 2005, Instrumentals in 2007, Salt of the Earth with The Whites in 2008, Honoring the Fathers of Bluegrass: Tribute to 1946 and 1947 in 2009 and Ricky Skaggs Solo: Songs My Dad Loved along with Mosaic in 2010). The diverse and masterful tones made by the gifted Skaggs come from a life dedicated to playing music that is both fed by the soul and felt by the heart.
Product Details
Weight: 2.25 lbs.
Related Categories