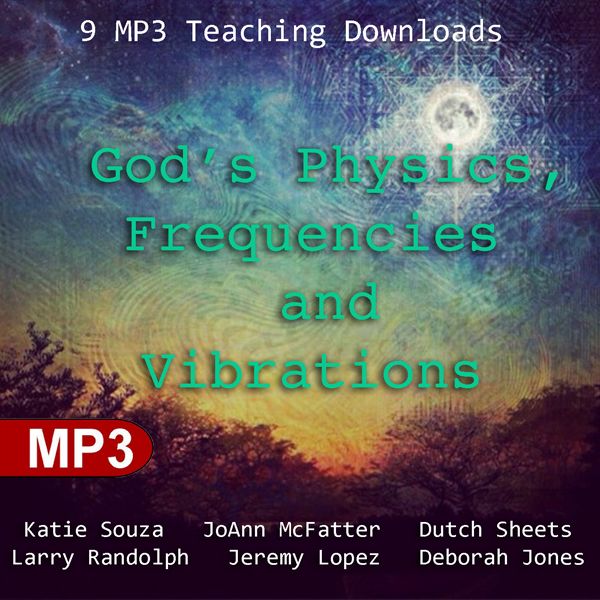 God's Physics, Frequencies and Vibrations (MP3 Download) by Katie Souza, JoAnn McFatter, Dutch Sheets, Larry Randolph, Jeremy Lopez and Deborah Jones
SKU#: PROD60423
This is a "digital downloadable" product that you will download directly
to your computer, smartphone, MP3 Player or to a blank CD.
No product is shipped to you.

ALL SALES ARE FINAL - NO REFUNDS.
If you have any questions you may email us at
customerservice@identitynetwork.net
or call our office at 205.362.7133
God's Physics, Frequencies and Vibrations
9 MP3 Teaching Digital Downloads
by Katie Souza, JoAnn McFatter, Dutch Sheets,
Larry Randolph, Jeremy Lopez and Deborah Jones
Teachings Included In This Set
1. The Power to Travel Through Space and Time by Katie Souza
2. Time, Space and the Laws of Physics by JoAnn McFatter
3. Kairos: Moving Forward in the Right Time Gate (Part 1 & 2) by Dutch Sheets
4. The Passing Time of an Era and Generation by Larry Randolph
5. Raising Your God Vibration by Jeremy Lopez
6. The High Frequency of Rhema and Spirit by Jeremy Lopez
7. The Vibration of Creation by Deborah Jones
8. The Vibration of the Prophetic Word by Jeremy Lopez
9. The Vibrational Sabotage of the Prophetic by Deborah Jones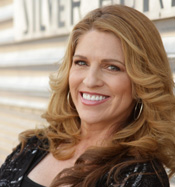 Katie Souza - Born in 1963, Katie Souza grew up a tomboy, hunting and fishing with her mother on a rural ranch in Wisconsin. At age ten her family moved to the Hawaiian Islands. Katie's problems began when she started experimenting with drugs, alcohol, and hallucinogenic mushrooms. Her use of drugs escalated when, at age 17, she went to work in the entertainment industry as a disc jockey in Honolulu, Hawaii.
At age twenty, Katie left Hawaii to go to California. She landed a job in radio then quickly advanced into television. For three years she worked as a broadcast engineer at a CBS affiliate in Bakersfield, doing modeling and television commercials on the side. At this point her drug use was daily.
In 1986, Katie moved to Los Angeles. She was hired as a model for a Home Shopping Network show. During this time she also acted in a few movies, hosted a television pilot, modeled for print work and did some theater. Unfortunately, with her success came more drugs. She was now addicted to methamphetamines and they began to take their toll.
Engrossed in the Hollywood drug scene, Katie dropped out of television and started a rock band. For a couple of years she wrote music and sang lead vocals for the band. Although she was already dealing drugs prior to this time, she was now a full time supplier to her fellow musicians in Hollywood.
By 1991, Katie had become a career criminal. She fled Los Angeles and continued her crime spree in Phoenix, Arizona. After the police arrested her there, she fled again but this time to Boise, Idaho where she encountered God. Unfortunately, she didn't stay long enough for the truth to take hold. From Boise she traveled to New Mexico. There she landed a couple of jobs in radio and also at a local television station but because she couldn't stay away from the drugs, she soon dropped out again.
Tired of buying and selling dope, Katie started to manufacture speed herself. She also began collecting drug debts for other dealers. Her life consisted of drugs, clandestine laboratories, stolen vehicles, high-speed chases, gun shootouts, and many arrests. By the time she was arrested in February of 1999 she was at the end of her rope.
Charged by the federal government with manufacturing, conspiracy and gun possession, Katie was sentenced to twelve and a half years in federal prison. She also had numerous state charges on which she was facing an additional nine years. Fortunately, the pressures of her circumstances finally drove her home into the arms of God. Immediately upon her arrest the Holy Spirit gave Katie a hunger for the Word. She spent hours in her cell reading through the Bible over and over. Within a short time, Katie started a Bible study within her facility.
In December of 2000, Katie was transferred to the Federal Correctional Institution in Dublin, California. There, along with four other women, Katie formed a Christian fellowship in the prison. Then in 2001, a miracle happened. Six months before her Federal appeal was heard in court, the Lord told Katie exactly what her new release date would be. When her appeal was approved in July of 2002, seven years were taken off her sentence and the release date the Lord gave her came to pass!
While still in prison, Katie began writing "The Captivity Series: the Key to your Expected End." After her release in 2003, she continued to work on the project for three more years. In 2004, she married Robert Souza who served seventeen years in prison. Within two years, the Lord blessed them with a new home, a very successful business and a promising prison ministry.
In February 2006, Katie completed her book. Currently, "The Captivity Series" is being read or taught in facilities across the United States and the world. Katie's desire is for all of God's captive people to take hold of their created purpose during their incarceration so they too can receive the wonderful inheritance God has for them.
In late 2006 the Lord released a healing anointing on Expected End Ministries. People with afflictions such as infectious diseases, chronic body pain and ocular eye diseases have been healed. The promises God gave to Katie throughout her captivity are now coming to pass because of her obedience, determination and faith in the God she serves. Katie is now living a life which was once only a dream.

JoAnn McFatter is currently traveling nationally and internationally as a worship leader and/or speaker. Her ministry, Inside-Eternity, is partnering with WhiteDove Ministries, based in Foley, Alabama. While facilitating the shift from the mind of man to the mind of Christ in word and song, she carries a twofold passion.
First, to see the Bride abandoned body, soul and spirit to God and God alone. Second, to see revelation opened up as it pertains to spirit, science and art being woven together to bring Kingdom manifestation on the earth as it is in heaven.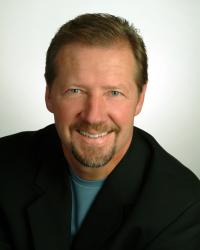 Dutch Sheets is a successful author and travels throughout America and other nations as a popular teacher and conference speaker. He has pastored, taught in several colleges and seminaries, and served on the board of directors of numerous organizations.
Dutch has written 19 books, many of which have been translated into over 30 languages, including the bestseller Intercessory Prayer. His newest book Dream was released April 2012.

Dutch was recently named Executive Director of Christ for the Nations Institute. Both Dutch and his wife are graduates of CFNI. They have recently moved to the Dallas area.

Dutch's greatest passion is to see America experience a sweeping revival and return to its Godly heritage. He burns to see people find God's "dream" for them and tap into their Destiny. He is married to Ceci, his wife of 34 years, and has two grown daughters.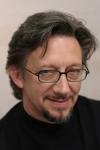 Larry Randolph and his wife, Laura, are passionately devoted to helping people embrace their God-given destinies. Over the last thirty-five years, Larry's diverse experience as a pastor, teacher, and prophetic voice has taken him around the world -- crossing many cultural and religious lines. As a creative thinker and gifted communicator, his warm and authentic style of ministry disarms people, enabling him to relate to almost anyone. Larry is widely known for this strong prophetic gift and is the author of the books User Friendly Prophecy, Spirit Talk and The Coming Shift.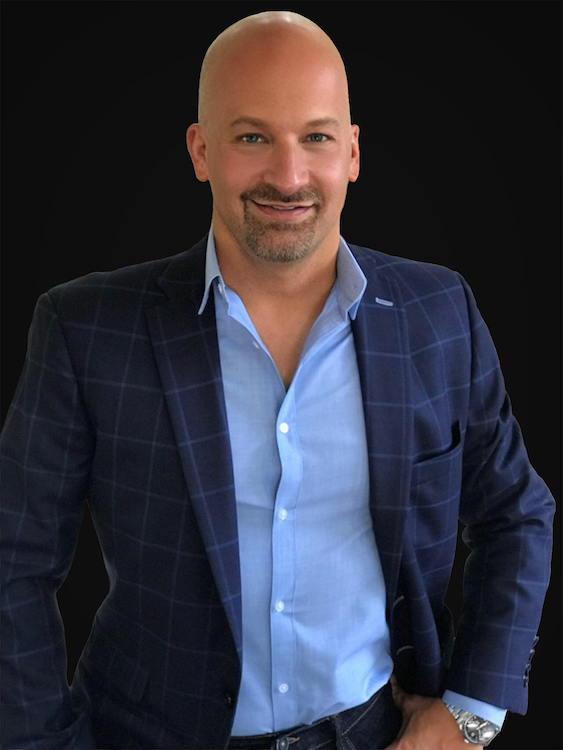 Dr. Jeremy Lopez is Founder and President of Identity Network International and Now is Your Moment. Identity Network is one of the worlds largest prophetic resource websites that reaches well over 153,000 people around the globe and distributes ebooks, books, audio downloads, teaching CDs and DVDs. Jeremy has taught and prophesied to thousands of people from all walks of life such as local church congregations, producers, investors, business owners, attorneys, city leaders, musicians, and various ministries around the world concerning areas such as financial breakthrough's, life changing decisions and discovering your career.
Jeremy is an international teacher, dream coach and motivational speaker. Dr. Jeremy speaks on new dimensions of revelatory knowledge, universal laws, mysteries, patterns and cycles. He has a love for all people and desires to enrich their lives with love, grace and the mercy of God and to empower them to be successful. Dr. Jeremy believes it is time to awaken the treasure within people to live out the victorious life that was meant for us. His desire is to live a life filled with purpose, potential, and destiny. He teaches with a revelational prophetic teaching gift that brings a freshness of the word of God to people everywhere.
Deborah Jones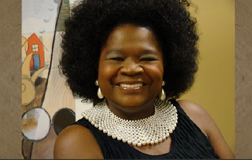 Product Details