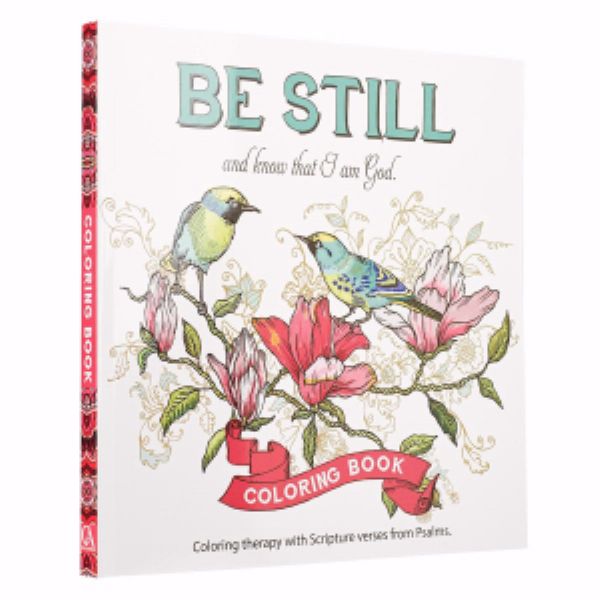 Be Still And Know That I Am God Adult Coloring Book (Book) by Christian Art Gift
SKU#: PROD63150
Share the joy of coloring again and invite others to join you - the perforated pages make this a shareable pastime. When you're finished, hang your artwork on the fridge for daily inspiration. Everyone will find something that excites their creativity from amongst the delightful patterns, designs, motifs and ink drawings. The book is bound in glossy heavy-duty stock with embossed text and design.

* Perforated One-Side Printed Sturdy Pages
* Designed for Fun, Serenity, Calmness & Quiet Inspiration
* Includes Gift Tags / Cards to Color
* Presentation Page for Gift-Giving
* Scripture from Psalms
* 8 1/2" x 8 1/2"
Product Details
Weight: 2 lbs.