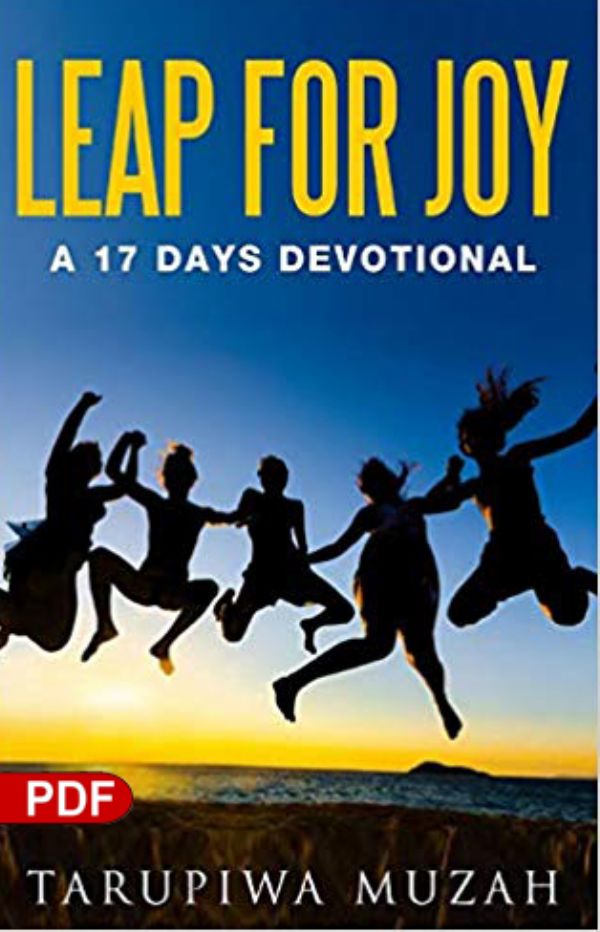 Leap for Joy: A 17 Days Devotional (PDF Download) by Tarupiwa Muzah
SKU#: PROD69765
This is a "digital downloadable" product that you will download directly to your computer.
No product is shipped to you.
ALL SALES ARE FINAL - NO REFUNDS.
If you have any questions you may email us at
customerservice@identitynetwork.net
Welcome to the true and real JOY; the Joy of the Lord, it is your strength. The Joy in the Holy Spirit, in service, in leading, in others, in patience, and in more. It's your time to Leap, dance, shout, smile and laugh.Now is the time to jump out of stress, and start to meditate on the JOY found only in the Lord. When you begin to pray about JOY, and thank God for JOY, you will see yourself having JOY.So take your time and contemplate on the JOY of the Lord for 17 days through this devotional, and your life will never be the same again.
Product Details
Related Categories