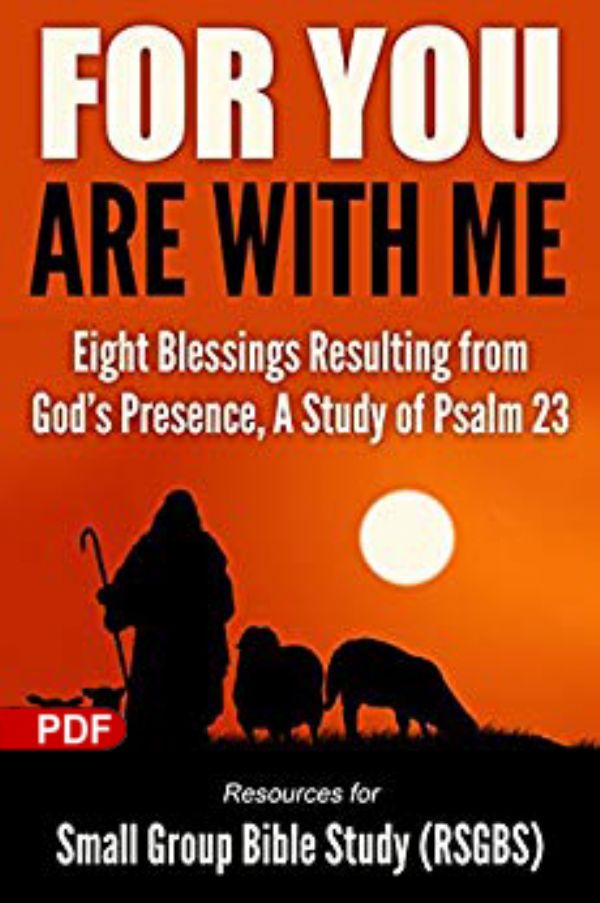 FOR YOU ARE WITH ME (PDF Download) by Resources for Small Group Bible Study
SKU#: PROD70049
This is a downloadable item. You will download a copy of this digital product directly to you computer. No items will be shipped to you. All sales are final. No refunds. Should you have any questions please email customerservice@identitynetwork.net or call 205-362-7133.
The purchaser is responsible for downloading and transferring the product to their computer or e-reading device.
All E-Books on Identity Network are in a PDF format. If you do not have Adobe Reader,
you may CLICK HERE to download a free copy.
FOR YOU ARE WITH ME: Eight Blessings Resulting from God's Presence, A Study of Psalm 23 is based on the core passage of Psalm 23 which is "For you are with me, your rod and your staff they comfort me (4c). Yahweh's presence in our lives (For you are with me) brings eight blessings. Four blessings are mentioned before the core verse (basic physical needs, spiritual needs, guidance and no fear) and another four after (protection, favor, goodness/mercy and eternal life).
Product Details
Related Categories