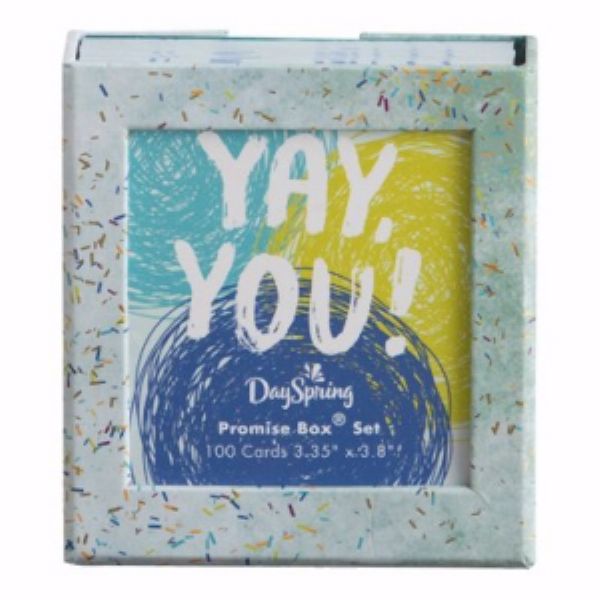 Promise Box-Graduate/Yay, You!
SKU#: PROD70588
Celebrate accomplishment and honor your graduate
Yay You! Promise Box holds 100 cards with Scripture
You get to choose which one to display in the frame-cover design
For desk or dresser; home, office, or dorm
Box is approximately 4" x 4"; foil stamped cover design
Artisan font design; selected Bible translations
Suitable for guy or girl grad
Product Details
Weight: 1 lbs.
Related Categories