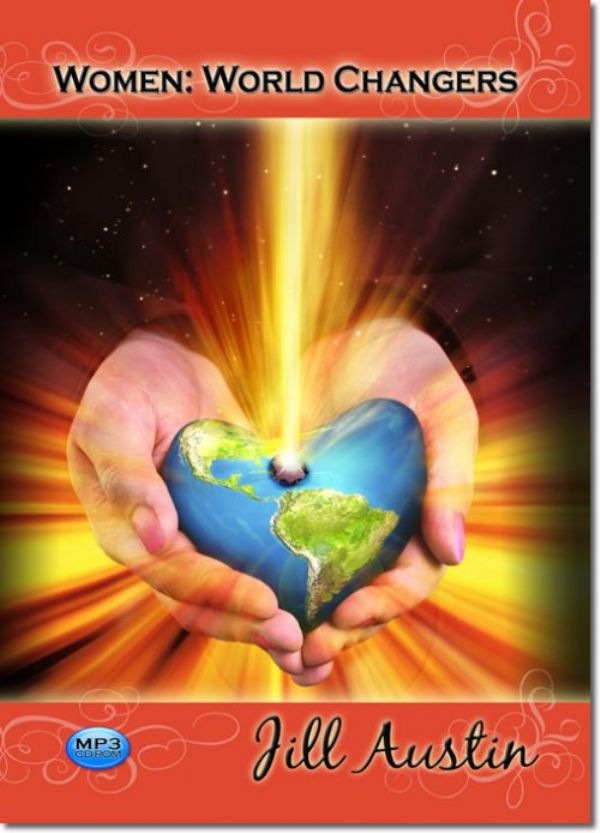 Women: World Changers (MP3 CD) by Jill Austin
SKU#: PROD70963
Women: World Changers(MP3 CD)
by Jill Austin
Where are the women in the Lord's army? Where are the mothers of the faith who are called to be radical deliverers? Our greatest enemy is ourselves. Learn from the women of old who changed their world … and realize that God wants to use you to change your world too! For God to radically transform your church, your city, your nation, or the world, you must first have a personal radical visitation with God yourself. Psa. 68:11 says, "The Lord gives the word [of power]; the women who bear and publish [the news] are a great host." This great company of women needs to arise and be world changers!
Mary: A Radical Forerunner
Esther: Extending the Golden Scepter
Changing History through Radical Prayer (Mordecai & Esther)
Awake, Deborah, Awake
Holy Spirit: Best Friend of the Bridegroom (Rebekah & Song of Solomon)
From Brokenness to Bridal Love (Joshua & Rahab)
The Price Behind the Anointing
Product Details
Weight: 1.5 lbs.
Related Categories