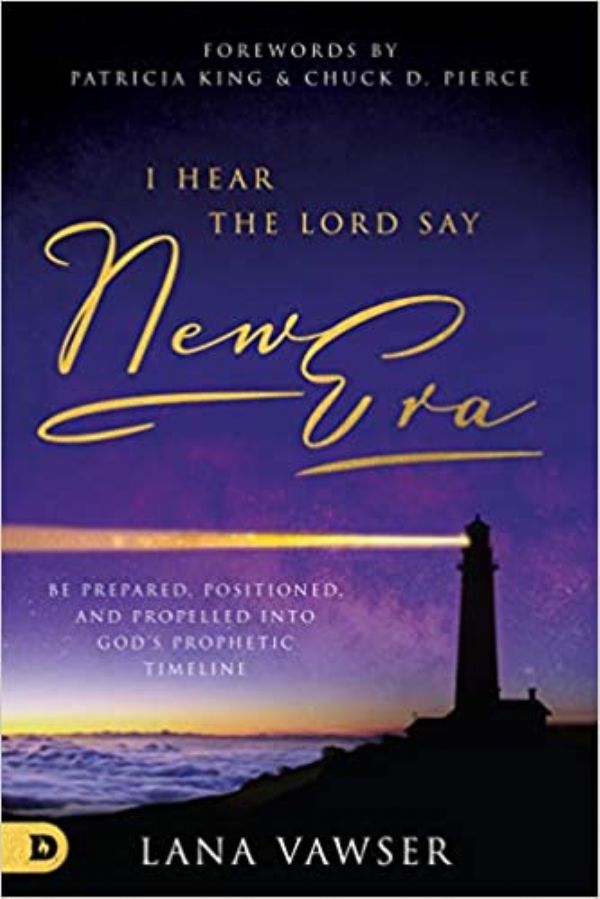 I Hear the Lord Say New Era: Be Prepared, Positioned, and Propelled Into God's Prophetic Timeline (Paperback) by Lana Vawser
SKU#: PROD73668
Prophetic strategies for the next phase of History!

Have you grown weary and discouraged, waiting for the prophetic promises of God to be fulfilled in your life? Don't despair! Don't put those promises on the shelf! Your moment is almost here!

Lana Vawser believes that we have entered a new era where we will see astounding answers to prayer. More than just a shifting of seasons, this next phase of history is a time when God will show His power like never before!

Though Lana Vawser is an internationally recognized prophet, global minister, and bestselling author, she is first and foremost a friend of God who has dedicated her life to hearing the Spirit's prophetic voice for the body of Christ.

In I Hear the Lord Say "New Era", Lana shares first-hand stories of her recent encounters with the Holy Spirit, equipping you to take your place in the unfolding of prophetic history!

In this new era, you will witness…
Unusual demonstrations of God's power.
Astounding answers to prayer.
The weighty fear of the Lord.
New assignments and opportunities.
The release of pioneers and forerunners.
The removal of "Lids and Limitations."
Upgrades in prophetic ministry.
The awesome sound of consecration.
The Spirit of God is summoning you into an entirely new epoch! Position yourself now to receive the strategies that Heaven is unveiling, because when God brings you into a new era, everything changes!
Product Details
Weight: 2.25 lbs.
Related Categories