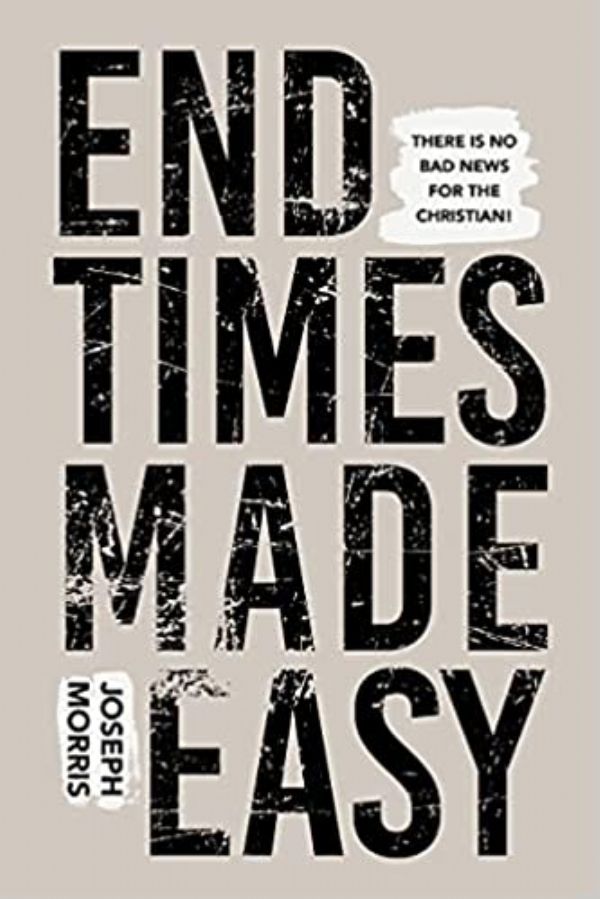 End Times Made Easy: There's No Bad News for the Christian! (Paperback) by Joseph Morris
SKU#: PROD77917
60+ Signs of Jesus' Soon Return!
As the world grows more volatile with looming wars, rampant pandemics, and violence in the streets, many people are wondering, Is the end near?
YES! But it's wonderful news!
Jesus is coming soon! Sure, there is plenty of bad news on the horizon―but not for the Christian. Jesus' end-time agenda is to give you great hope and joy. He wants to bless you and prepare you for your destiny in these last days.
For more than 30 years, author, minister, and host of the weekly End of Days Update, Joseph Morris has been awakening the Church to Jesus' hastening return, helping believers connect the dots between Bible prophecy and current events.
In End Times Made Easy, Joe shares…
Easy-to-understand, scriptural evidence of end-time events happening right now
Details straight of today's headlines that explain the 60+ signs of Jesus' soon return
The difference between the rapture and the second coming
Answers to tough questions about the tribulation
Amazing biblical descriptions of Christ's millennial reign on earth
The simple truths in this book will empower you to run your race with joy in these last days, excited to see Jesus face-to-face!
Product Details
Weight: 2.25 lbs.
Related Categories